MCC Foundation Annual Fund
By giving to the Annual Fund for Monroe Community College you are allowing MCC to quickly address students' most pressing needs.
INNOVATION EMPOWERED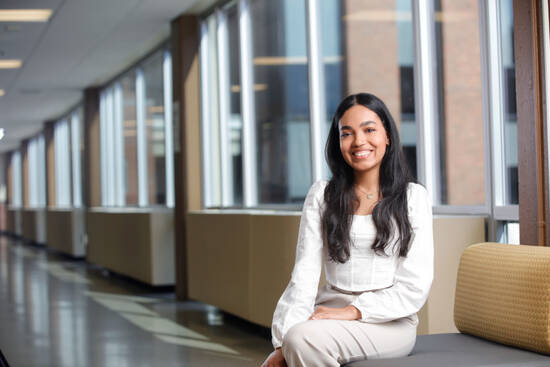 Donors to Monroe Community College Foundation make a choice to change students' lives in ways that are beyond measure. With your gift, we can help more students achieve their dreams of a bright and successful future. Together, we will empower the innovators who will create the world of tomorrow.
SUPPORT THE MONROE COMMUNITY COLLEGE FOUNDATION TODAY!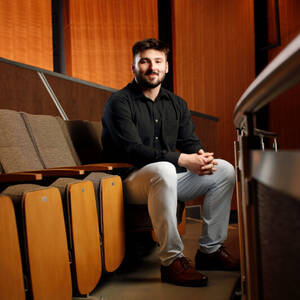 Help a young student whose family cannot afford to send him to college.
Open the door to the possibility of a new career to an adult who has lost her job and needs new skills and education to start down a new career path.
Enable students to believe in themselves, gain the knowledge they need to succeed, and grow in their ability to make a positive impact on this community.
Encourage lifelong learning and regional economic development, giving MCC students the tools they need to graduate and receive the experience they need to ensure a bright future in their chosen career or in furthering their education.
MATCHING CHALLENGES CAN MAKE YOUR QUALIFYING GIFT GO TWICE AS FAR!
Take advantage of matching gift opportunities! Thanks to the help of generous donors, your new or increased gift could be matched up--to three times in some cases--increasing your impact on MCC students. Contact us to learn more.
The Sergio Esteban/LaBella Associates Challenge makes it possible to double the impact of new unrestricted leadership gifts of $1,000 or more to the annual campaign.
MCC Emergency Assistance (MCC Assist) provides funds to students who face unexpected financial emergencies, one of the top reasons community college students drop out of school. Your gift will allow MCC to continue meeting students' emergency needs so that they can remain on the path to college completion.
LEARN HOW MCC'S FACULTY, STAFF AND RETIREES SUPPORT THE MONROE COMMUNITY COLLEGE FOUNDATION ANNUAL FUND
MCC's faculty and staff experience first-hand the difference a gift to the Annual Fund makes on our students and programs. Our dedicated faculty, staff and retirees are strong supporters of the Annual Fund.
THANK YOU FOR BELIEVING IN MCC!
Each gift to the Annual Fund for Monroe Community College creates opportunities for students—through scholarships, faculty enrichment programs, funding for educational equipment and seed money for innovative programs. Thanks to generous supporters like you, the MCC Foundation can provide scholarships and assistance to students who need help meeting the cost of their education.
GIVING SOCIETIES
STABINS' SOCIETY $5,000+
Named for the board chairman called "The Father of MCC," a person who held an unparalleled role in the establishment and growth of the college within the Rochester community. Stabins' Society members' gifts ensure the continued health and advancement of the college and ultimately affect the high quality of life our community enjoys
PRESIDENT'S CIRCLE OF HONOR $2,500+ Unrestricted
The President's Circle of Honor is a special circle of individuals, businesses and private foundations who share a common passion for Monroe Community College. They make a meaningful difference by providing leadership level unrestricted support to the Annual Fund with a generous contribution of $2,500 or more. Unrestricted support is vital to the success of our students filling a void that could not otherwise be filled and providing much-needed support funding special initiatives and addressing areas of greatest need.
PRESIDENT'S CIRCLE $1,000 - $4,999
President's Circle members help realize the promise of Monroe Community College by providing deserving students with the means to attain an excellent education and ultimately contribute to our community. A gift at this level can pay for a third or more of one student's annual tuition.
MONROE COUNCIL $500 - $999
The Monroe Council provides a unique opportunity for MCC alumni and friends to support the college's mission "to provide a high-quality learning environment to a diverse community." Monroe Council members help the college to grow by investing in individual student success, quality learning environments, instructional excellence and educational outreach throughout the region.
DEAN'S LIST $250 - $499
Dean's List members provide the critical support MCC students need to be successful. Their important annual gifts encourage innovations in curricular design, program quality and faculty enrichment. Members enhance almost every facet of academic and student life across MCC's primary and satellite campuses.
MCC ASSOCIATES $100 - $249
Your gift at the MCC Associates level can help Monroe Community College students benefit from an exceptional college experience. Your unrestricted gift can help the college respond to individual student needs where it is needed most.
Questions or comments? Email mccf@monroecc.edu