Past Monthly Newsletters
January 2023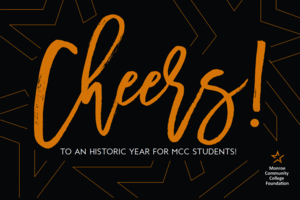 Happy New Year!
The past year certainly proved to be an inspiring one. Thanks to you, the Monroe Community College Foundation provided almost 800 scholarships to hardworking MCC students, including 16 new scholarships, helping them close the gap between their available resources and the cost of tuition.
Under the leadership of MCC President DeAnna R. Burt-Nanna, we see the efforts our students make every day and our community sees the results. These include the $737.3 million added in annual income to Monroe County from the MCC-educated workforce or the 93 percent of MCC career program graduates retained as employees in our regions. And it includes the increase in the average student's earnings and income by $4.40 for every $1.00 the MCC student invests in their education with us.
We are grateful that so many of you continued to include the Monroe Community College Foundation in your philanthropic giving plans, allowing us to provide our students with the resources they need to be successful.
Thank you for all that you do to support our students in their quest to succeed through your gifts to the Foundation. Our best to you for a happy and healthy 2023.
First Generation College Student Is Up for the Challenge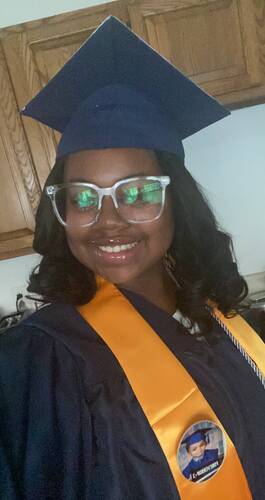 Tylynn Davidson is the 2022 recipient of the Max and Marian Farash Foundation First in Family Scholarship. She was born and raised in Rochester by her mother who instilled a strong work ethic. Tylynn is the oldest of five children, and her mother ensured she was given the best opportunities and exposure to everything life offers. She graduated from World of Inquiry in the Rochester City School District with an Advanced Regents Diploma. She also was on the volleyball team and played flute in the band. In her spare time, she started her own small business selling self-defense key chains and worked at Wegmans.
Tylynn is the first member of her family to attend college. She chose to stay in state and attend Monroe Community College to be a role model to her younger siblings. She was ecstatic when she received the Farash Foundation First in Family Scholarship. "It is a true blessing," says Tylynn of the scholarship. "Knowing that my mom can focus on the needs of my younger siblings is the greatest gift I could give her."
The First in Family Scholarship covers all qualifying educational expenses for students who are the first person in their family to attend college. This includes tuition, books, fees, supplies, meals, and housing; recipients are required to live on campus. The Farash Foundation also provides mentoring and other support and regularly convenes all of its Farash Scholars for enrichment activities. Upon graduation from MCC, Farash Scholars may continue to receive their scholarship if they transfer to a Rochester-area four-year university. Tylynn is part of the 11th cohort of Farash First in Family Scholars.
Tylynn is majoring in biology with the goal of being a pharmacist. She is humble about her accomplishments; she made the Dean's List her first semester and registered for two extensive courses during the winter intersession.
After she completes her associate's degree, Tylynn plans to transfer to St. John Fisher University to earn bachelor and doctoral degrees in pharmacy. "MCC and the Farash Foundation First in Family Scholarship made the start of my journey possible. I am forever grateful."
To support first generation college students like Tylynn, visit our Donate Now page.
Your Year-End Giving Statement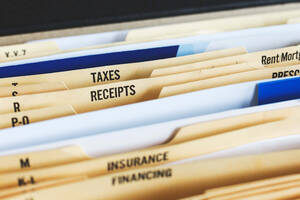 While we have sent individual receipts for your gifts as they were made, we also offer to make the tax preparation process a bit easier by supplying you with a Year-End Giving Statement. If you are interested in having a statement prepared, please contact Lisa Fluman at the MCC Foundation office (lfluman@monroecc.edu) and we will be happy to do so. Thank you again for your generous support!
February 2023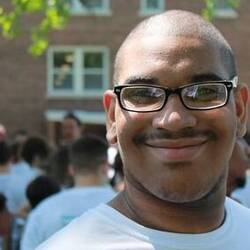 MEN OF EXCELLENCE INSPIRES STUDENTS TO LEAD INSIDE AND OUTSIDE THE CLASSROOM
Monroe Community College champions Diversity, Equity, Inclusion, and Belonging and creates opportunities for students to engage in leadership development in an effort to further their understanding of each other. The Men of Excellence and Women of Excellence programs were created to academically, professionally, and socially support students of color by providing coaching and leadership development opportunities through collaborative initiatives. Funded, in part, through the generosity of Monroe Community College Foundation board members Jack Cannon (Cannon Industries and Burnett Process) and David Cornell '73 (Cornell/Weinstein Family Foundation), participating students work with a team of campus leaders to build strong connections with the MCC and Rochester communities and receive one-on-one coaching/mentoring from a faculty or staff member. Students also are eligible for the Men of Excellence or Women of Excellence Scholarships.
Casan Curry (pictured above), who graduated from MCC in December with an A.S. degree in Liberal Arts, remains actively involved in Men of Excellence. He delayed enrolling at MCC until spring 2020 after a tragic accident took the lives of several family members, including his mother and sister, in July 2019. A recipient of the Urban League Black Scholarship in memory of Annette Rouse, Casan made the Dean's List in his final semester. He also was the student speaker for MCC's 2023 Martin Luther King Jr. Celebration.
Casan is pursuing a career in architecture and plans to transfer to either Alfred State College or the University of Buffalo for the upcoming fall semester. While at MCC, he also participated in the Architecture, Construction and Engineering Mentoring Program and a trades program through the Associated Builders and Contractors Empire State Chapter. Outside of school, Casan is an assistant instructor for youth TaeKwanDo.
To support students like Casan and valuable programs like Men of Excellence and Women of Excellence, visit our donate now page.
CASE SURVEY RESULTS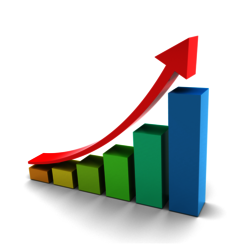 Results from the 65th annual report on findings from the Council for Advancement and Support of Education's (CASE) Voluntary Support of Education (VSE) survey, the definitive source of data that measure the level of philanthropic support for nonprofit and public higher education institutions in the United States, have been released.
Thanks to our incredible donors, we're thrilled to report that the Monroe Community College Foundation increased its total support by 67% in 2022, to $8,364,713. Not only did the MCC Foundation rank the highest in total support, compared with all other SUNY community colleges reporting in 2022, but the MCC Foundation also scored #1 in unrestricted and restricted support.
SAVE THE DATE FOR THE 39TH ANNUAL SCHOLARSHIP OPEN PRESENTED BY TOYOTA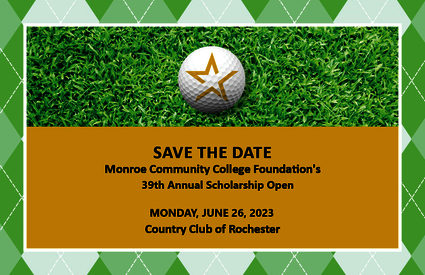 The 39th Annual Scholarship Open will be held at The Country Club of Rochester on Monday, June 26, 2023. This is a sell-out event so do not delay in registering! Tournament Co-Chairs Gavin Brownlie and Ed Schuler '81, along with the Scholarship Open Committee, are planning an excellent day of golf in support of hardworking students at Monroe Community College.
To learn more about sponsorship opportunities, visit our Scholarship Open page. As always, thank you for your support of students at MCC!