Monthly Newsletter
MEET THE MCC ALUMNI HALL OF FAME CLASS OF 2023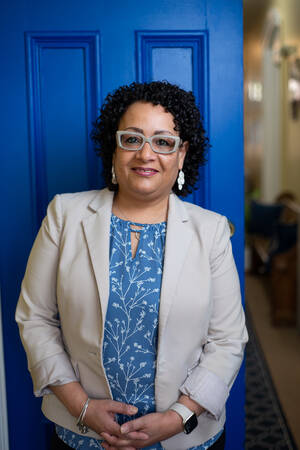 On Wednesday, December 6, 2023, the Monroe Community College Foundation will host the 32nd Annual Salute to Excellence at the Joseph A. Floreano Rochester Riverside Convention Center.
At the event we will present the Salute to Excellence Award to the Ralph C. Wilson, Jr. Foundation and we will celebrate the 40th anniversary of the Monroe Community College Foundation. In addition, we are honored to induct four alumni into the MCC Alumni Hall of Fame.

The members of the Class of 2023 are:
Angelica Perez-Delgado '97, president and CEO, Ibero-American Action League, Inc.
Joseph M. Rizzo '79, manager, Economic Development, NYSEG and RG&E
Patricia Flynn Soltys '72, commissioner, Public Service Water District, Hilton Head, SC and entrepreneur
Alyssa Whitfield '90, founder and CEO, Dress for Success Rochester and The Whitfield Collective LLC
This month we are proud to feature MCC alumna Angelica (Angie) Perez-Delgado (pictured above) who was named the seventh President and CEO in the 50-year history of the Ibero American Action League. Angie had previously worked at the Villa of Hope, where she served as Chief Administrative Officer/Chief Compliance Officer. She has over 25 years of experience in the nonprofit sector and began her career as a substance abuse therapist before transitioning into administration in the last decade. Angie describes herself as one of the "lucky ones" from Rochester's North Clinton neighborhood. Even though she experienced poverty, trauma and dropped out of high school, she was able to turn her life around through the services she leads today. Her personal experience of our failed systems as a young teenage mother prepared Angie for her return to her roots and her current position at the Ibero-American Action League.

Upon graduation from MCC, Angie earned both a bachelor of science in Community and Human Services from Empire State College and a master of science in Health Administration from Roberts Wesleyan College as well as an advanced certificate in Theology, Scripture and Ministry from Northeastern Seminary. Angie is a very active grassroots Latino community organizer in the Northeast part of the city of Rochester and participates in various advisory groups and boards throughout the community. In her spare time, she enjoys spending quality time with her family and friends as well as riding motorcycles with her motorcycle club.

To make your reservation or for more information, visit our Salute to Excellence webpage. Opportunities for underwriting support are available. Questions? Please contact Karen Shaw, assistant director of development, at the Monroe Community College Foundation, at 585.685.6020 or by email (kshaw@monroecc.​edu).
17TH ANNUAL 5K WALK/RUN FOR SCHOLARSHIPS ON SEPTEMBER 30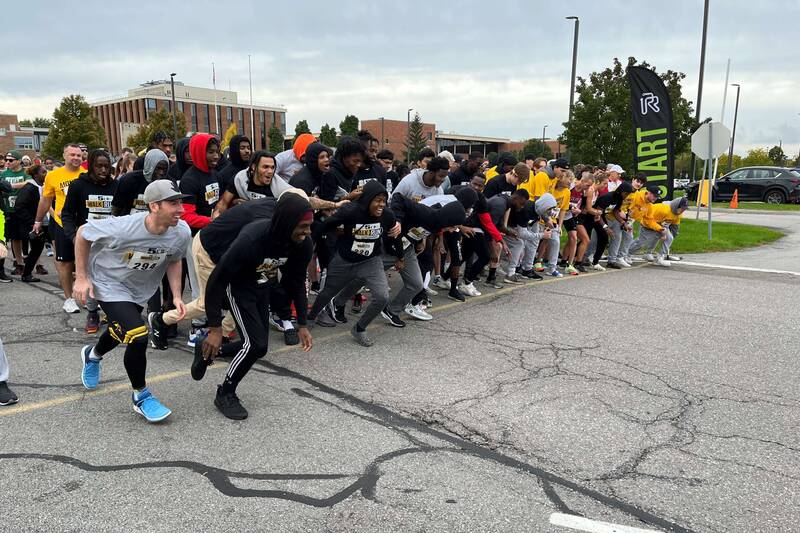 Walk or run in our annual 5K to help raise scholarship dollars and support for MCC students. Registered students may enter to win $5,000 in scholarships to be awarded at the conclusion of the 5K! Join alumni, donors, faculty, students, retirees and friends as we celebrate MCC's impact on Greater Rochester and highlight how MCC Foundation scholarships are vital to our community. With your support, MCC students are able to earn degrees and certificates that move them, and our community, forward.
Saturday, September 30, 10 a.m. start
Scholarship drawing following the 5K at the tailgate party
Walk-in registrations are accepted the morning of the 5K. The walk-in registration fee is $30. Donations are always welcome!

Help us reach our $20,000 goal. Your registration includes a commemorative T-shirt, lunch and activities for all. Awards and medals for first-place finishers.
NYS CHARITABLE TAX CREDIT PROGRAM AVAILABLE THROUGH SEPTEMBER 29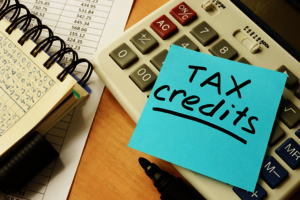 There's still time to support MCC students this year through the New York State Charitable Tax Credit Program offered by the SUNY Impact Foundation. The deadline to submit an application is September 29.
Key Program Components:
Qualified contributions to the SUNY Impact Foundation could receive an 85% NYS income tax credit. Consult your tax advisor to ensure the program is right for you.
98% of your gift to the SUNY Impact Foundation can be designated to the Monroe Community College Foundation.
The minimum gift amount for this program is $10,000 and the maximum is $100,000.
The SUNY Impact Foundation has allocated $10 million for this program. If the total amount of gift requests exceeds the budget on October 1, donor applications will be approved for a prorated portion of their gift.
Important dates:
September 29: program application deadline.
Early October: donors notified of the gift amount approved for the program.
November 30: deadline to fulfill gift to the SUNY Impact Foundation.
If you are interested in learning more, contact Gretchen Wood at 585.685.6334 or Mark Pastorella at 585.685.6317. They are more than happy to answer your questions and help you begin the process of enrolling in the program.
CONNECT WITH US ON SOCIAL MEDIA