Monthly Newsletter
MEN OF EXCELLENCE INSPIRES STUDENTS TO LEAD INSIDE AND OUTSIDE THE CLASSROOM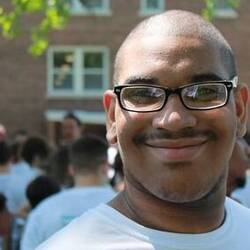 Monroe Community College champions Diversity, Equity, Inclusion, and Belonging and creates opportunities for students to engage in leadership development in an effort to further their understanding of each other. The Men of Excellence and Women of Excellence programs were created to academically, professionally, and socially support students of color by providing coaching and leadership development opportunities through collaborative initiatives. Funded, in part, through the generosity of Monroe Community College Foundation board members Jack Cannon (Cannon Industries and Burnett Process) and David Cornell '73 (Cornell/Weinstein Family Foundation), participating students work with a team of campus leaders to build strong connections with the MCC and Rochester communities and receive one-on-one coaching/mentoring from a faculty or staff member. Students also are eligible for the Men of Excellence or Women of Excellence Scholarships.
Casan Curry (pictured above), who graduated from MCC in December with an A.S. degree in Liberal Arts, remains actively involved in Men of Excellence. He delayed enrolling at MCC until spring 2020 after a tragic accident took the lives of several family members, including his mother and sister, in July 2019. A recipient of the Urban League Black Scholarship in memory of Annette Rouse, Casan made the Dean's List in his final semester. He also was the student speaker for MCC's 2023 Martin Luther King Jr. Celebration.
Casan is pursuing a career in architecture and plans to transfer to either Alfred State College or the University of Buffalo for the upcoming fall semester. While at MCC, he also participated in the Architecture, Construction and Engineering Mentoring Program and a trades program through the Associated Builders and Contractors Empire State Chapter. Outside of school, Casan is an assistant instructor for youth TaeKwanDo.
To support students like Casan and valuable programs like Men of Excellence and Women of Excellence, visit our donate now page.
CASE SURVEY RESULTS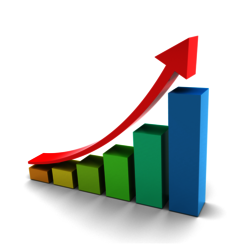 Results from the 65th annual report on findings from the Council for Advancement and Support of Education's (CASE) Voluntary Support of Education (VSE) survey, the definitive source of data that measure the level of philanthropic support for nonprofit and public higher education institutions in the United States, have been released.
Thanks to our incredible donors, we're thrilled to report that the Monroe Community College Foundation increased its total support by 67% in 2022, to $8,364,713. Not only did the MCC Foundation rank the highest in total support, compared with all other SUNY community colleges reporting in 2022, but the MCC Foundation also scored #1 in unrestricted and restricted support.
SAVE THE DATE FOR THE 39TH ANNUAL SCHOLARSHIP OPEN PRESENTED BY TOYOTA
The 39th Annual Scholarship Open will be held at The Country Club of Rochester on Monday, June 26, 2023. This is a sell-out event so do not delay in registering! Tournament Co-Chairs Gavin Brownlie and Ed Schuler '81, along with the Scholarship Open Committee, are planning an excellent day of golf in support of hardworking students at Monroe Community College.
To learn more about sponsorship opportunities, visit our Scholarship Open page. As always, thank you for your support of students at MCC!