Annual 5K Walk/Run for Scholarships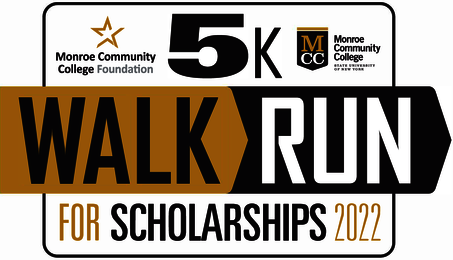 16th Annual 5K Walk/Run for Scholarships
College Community and Volunteers Make 16th Annual 5K Walk/Run for Scholarships a Success!
The MCC Foundation thanks the members of the 5K Planning Committee for their outstanding effort to reconnect students, faculty, staff, retirees, alumni and friends to MCC. Together, we held a very successful Homecoming Walk/Run raising $19,349 in support of student scholarships at MCC.
Just over 350 walkers, runners, donors, sponsors and volunteers participated in the 5K either in-person or virtually. We are grateful to all our partners within the college community that made it possible.
We look forward to seeing you next year at the 17th Annual Walk/Run for Scholarships Saturday, September 30, 2023.
Questions or comments?
Email Karen A. Shaw '78, alumni and annual giving coordinator at the MCC Foundation, or call (585) 685-6020.