Alumni Week & Homecoming
Homecoming day is Saturday, October 2, 2021. Join us for MCC's 5K Walk/Run for Scholarships. Information about the 5K and other Homecoming events coming soon.
CELEBRATE HOMECOMING!
The Monroe Community College Foundation, in partnership with the Campus Activities Board, is proud to present a variety of events for MCC alumni, students, family and friends. All events will be held at the Brighton Campus unless otherwise indicated.
Alumni Art Exhibition
Date: Tentative
Location: Mercer Gallery
An art exhibition made possible courtesy of Professor Kathy Farrell and MCC's VaPA department is to be announced. Parking available in metered visitor spaces.
Fall Festival and Fresh Check Day
Date: Tentative
Location: Brighton Campus, outside the MCC Theatre in Lot F.
Sponsored by the Campus Activities Board, MCC students, faculty and staff are invited to gather and celebrate the fall season. Details to follow. Parking available in Lots C, D, E.
Downtown Campus Homecoming Event
Date: Tentative
Location: 2nd floor lounge
Hosted by the Office of Campus Life and Student Events and Government Association. Students will kick off Homecoming and enjoy music, refreshments and more.
VIRTUAL 5K Walk/Run for Scholarships
Date: Homecoming weekend Saturday and Sunday, Oct. 2-3, 2021. Entry fees: special student pricing $10, all others $20, children's fee $1. Homecoming fun for the entire family. Open to MCC college community, alumni and the general public. A total of $5,000 in scholarships will be awarded to six lucky MCC student participants!
Our virtual event will include:

Commemorative vintage T-shirt, photo contests, caricature drawings, scavenger hunt, children's activities and much more!
We look forward to hosting a Tailgate Party following the 5K in 2022.
Tribunes Men's and Women's Soccer Matches:
Cheer on the men's and women's soccer teams.
Location: John L. DiMarco Field
5K Walk/Run for Scholarships Planning Committee: Katie Ghidiu, Library Services; Kathy Gilman '75, MCC Foundation; Susan Noonan '85, Academic Services; Demetrius Rhodes '97, Admissions; Karen Shaw '78, MCC Foundation; Courtney Sprague '02, Facilities; Dana Voldan-Curry, Student Services and Tom Winslow, Campus Events.
Questions or comments?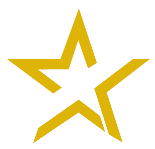 Send an email to Karen A. Shaw '78, alumni and annual giving coordinator at the MCC Foundation, call (585) 292-3681.
The Monroe Community College Foundation and Alumni Office
1000 East Henrietta Road
Rochester, NY 14623
(585) 292-3680
Fax: (585) 292-3815
Reconnect and receive event updates via Facebook and Twitter!