Annual Gold Star Gala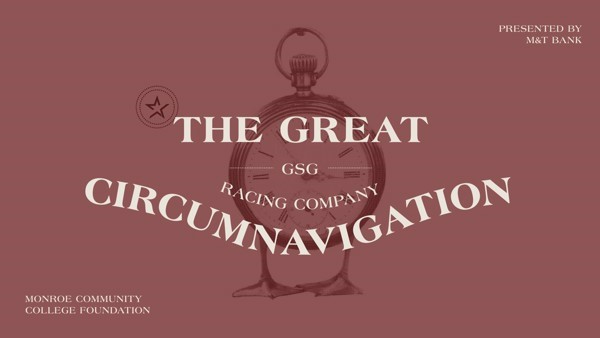 THE 23RD ANNUAL GOLD STAR GALA PRESENTED BY M&T BANK RAISES $220,000 TO SUPPORT STUDENT SCHOLARSHIPS
Thank you for your support of the Monroe Community College Foundation's 23rd Annual Gold Star Gala presented by M&T Bank. Thanks to your generosity, nearly $222,000 (net) has been raised in support of MCC students.
With scholarship recipients graduating at nearly twice the rate of students without scholarship support, funds raised make it possible for more students to pursue their dreams and reach their goals. We are grateful for your support of MCC students and your investment in public higher education for Greater Rochester.
Special thanks to our Honorary Chairs Vernita & Emerson Fullwood with Lauren Dixon & Mike Schwabl, as well as our committee co-chairs Melanie & Jeremy Wolk with Courtney Dixon & Corey James. Finally, a deeply heartfelt thank you to our gala committee for their dedication, creativity, and resourcefulness in making this year's gala one to remember!
This year's event would have not been possible without our creative friends from Dixon Schwabl and our generous supporters including M&T Bank, Cannon Industries, Dixon Schwabl, Robin '80 and Tim '80 Wentworth, Aaron Newman, Baldwin Richardson Foods, Vernita and Emerson Fullwood, Louis S. & Molly B. Wolk Foundation, LVW Advisors, Elizabeth Wende Breast Care, Cornell's Jewelers, Summers Foundation, Corning Incorporated Foundation, ESL Federal Credit Union, Excellus BlueCross BlueShield, Konar Properties, LaBella Associates, LeChase, Nixon Peabody LLP, Paychex, Rochester Regional Health, Lyn and Jeffrey Springut, University of Rochester Medical Center, M/E Engineering, Wegmans, Allen Williams, Bergmann Associates, Bond Schoeneck & King, Buckingham Properties,Canfield & Tack, Davie Kaplan, Gallina Development, Manning Squires Hennig, Popli Design Group, Karen and Edward '81 Schuler, Woods Oviatt Gilman LLP and Zweigle's!
Thank you again for helping us see through our vision of ensuring every student has access to the scholarship support they need to be successful.
Proceeds from the Gold Star Gala support student scholarships, program innovation and educational excellence at MCC.
Questions or comments? Email the MCC Foundation.