SUNY Community College CAO Retreat
Registration Information
2020 SUNY Community College CAO Retreat
Thursday, Jan 16 - Friday, Jan 17, 2020
The Century House
997 New Loudon Rd, Latham, NY 12110
(just 5 miles from Wolf Rd)
Cost: $150 per person
(Discounted cost of $125 per person for 4 or more)

Mail a check to:
Monroe Community College Foundation
1000 East Henrietta Road
Rochester, NY 14623
Please include a copy of the registration receipt that will be emailed to you after you complete the online registration.
Key Note Speaker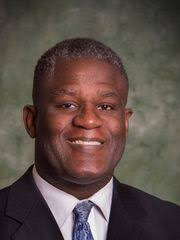 Dr. Calvin Gantt,
Chief Diversity Officer,
Monroe Community College
Becoming a More Inclusive Fundraiser
SUNY Community College Chief Advancement Officers are committed to the principles of Inclusion, Diversity, Equity and Access (IDEA) in the fundraising profession, the philanthropic sector and throughout all of society.
The 2019 Keynote Presenter, Dr. Calvin Gantt, chief diversity officer, Monroe Community College will discuss how all SUNY Community College Development Offices can: promote and engage diversity in hiring fundraisers, develop cultural competencies in your approach to philanthropy, discuss how to build an inclusive donor base and board, and, review policies and practices, formal or informal, that may create barriers in an organization's work. Dr. Gantt will highlight key components of Monroe Community College's Diversity, Equity and Inclusion Plan and will also address the critical topic of writing inclusive scholarship profiles that support the IDEA principals.
Dr. Calvin J. Gantt has over twenty years of higher education experience at both the 2-year and 4-year institutions. Dedicating his career to issues of diversity, equity and inclusion, he most recently served as Director of the Educational Opportunity Program at Binghamton University. Prior to that he was the Director for the Access Opportunity Program at SUNY Geneseo. Currently, he serves as the Chief Diversity Officer at Monroe Community College, where he oversees the Diversity, Equity and Inclusiveness departments which consists of DEI, Title IX and the PRISM Multicultural Center.
Dr. Gantt received BA from Binghamton University, and masters in Counselor Education from SUNY Brockport and an earned doctorate in Higher Education Leadership from the University of Rochester. In his free time, Dr. Gantt likes to travel, putter around in the garden and spend quality time with his three grandchildren.
Conference Agenda and Information
The conference runs from 10:30am on Thursday through 1:00pm on Friday afternoon.
Please contact our conference chair with any questions.
Hotel Information
The Century House
997 New Loudon Road
Latham, NY 12110
(518) 785-0931
Reservations can be made directly with the hotel and ask for the SUNY Community College Retreat Group Rate.
Last day to book: 1/10/20
Room rate is $104.00